Kejutan Belanja Meltri 2021 Kumpulkan Poin nya dan Dapatkan Banyak Hadiah Menarik
Fast Delivery
Wide Coverage Delivery
Saving Cost
Best Product Price
Customer Service
62-21-55962870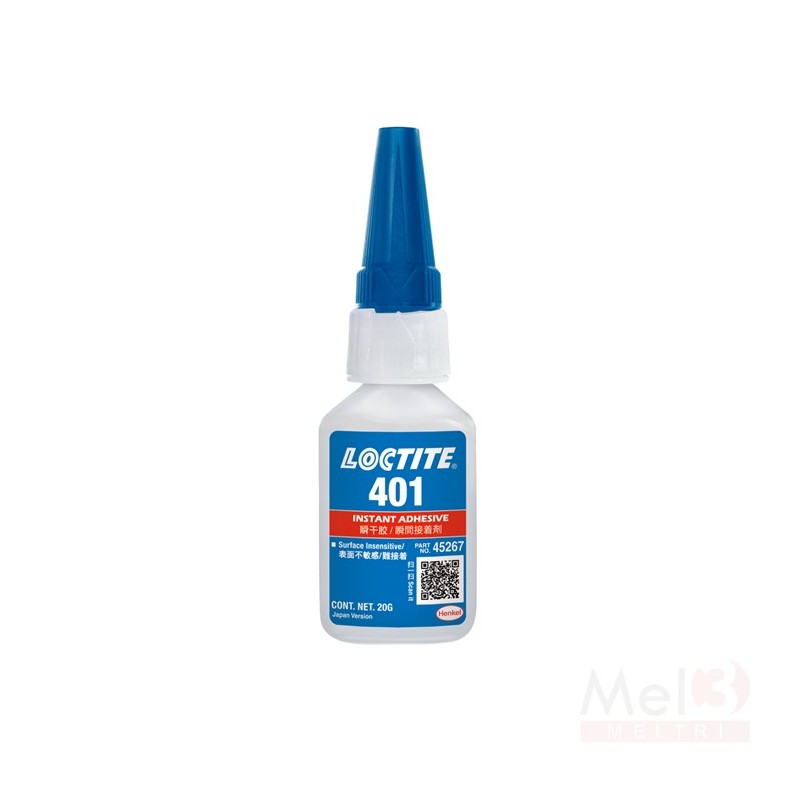  
LOCTITE 401 PRISM CA 20 GR
LOCTITE® 401 is designed for the assembly of difficult - to - bond materials which require uniform stress distribution and strong tension and/or shear strength.
Security policy
Delivery policy
Return policy
The product provides rapid bonding of a wide range of materials, including metals,
plastics and elastomers. LOCTITE® 401 is particularly suited for bonding porous or absorbent materials such as wood, paper, leather and fabric.
PRODUCT DESCRIPTION
LOCTITE® 401 provides the following product characteristics:
Technology
Cyanoacrylate
Chemical Type
Ethyl cyanoacrylate
Appearance (uncured)
Transparent, colorless to straw colored liquid
Components
One part- requires no mixing
Viscosity
Low
Key Substrates
Wood, Paper, Leather and Fabric
Reviews
No customer reviews for the moment.
Customers who bought this product also bought:
LOCTITE® 603 is designed for the bonding of cylindrical fitting parts, particularly where consistently clean surfaces cannot be assured.
Price
Rp327,470
Regular price
-35%
Rp503,800
LOCTITE 518 is a medium-strength, general purpose gasketing product with excellent contamination tolerance.
Price
Rp328,614
Regular price
-35%
Rp505,560
Price
Rp50,050
Regular price
-35%
Rp77,000
LOCTITE® 495 is a general purpose cyanoacrylate instant adhesive.
Price
Rp74,360
Regular price
-35%
Rp114,400