Kejutan Belanja Meltri 2021 Kumpulkan Poin nya dan Dapatkan Banyak Hadiah Menarik
Fast Delivery
Wide Coverage Delivery
Saving Cost
Best Product Price
Customer Service
62-21-55962870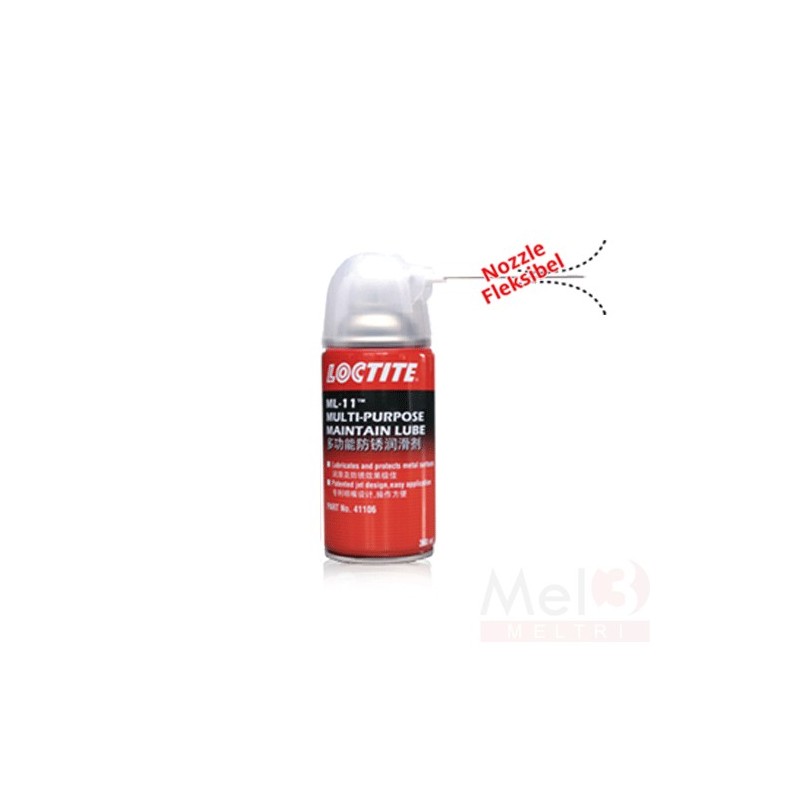  
LOCTITE MAINTAIN LUBE 360 ML / ML-11
Security policy
Delivery policy
Return policy
Features:
New Ergonomic Design
Folding Nozzle, Won't Fall Off
Environmental & User Friendly-CFC Free
Powerful Penetrating Lubrication & Rust Prevention
What Can LOCTITE ML-11 Do?
ML-11 penetrates and cleans parts.
ML-11 provides lubrication and reduces noise.
ML-11 prevents seizure.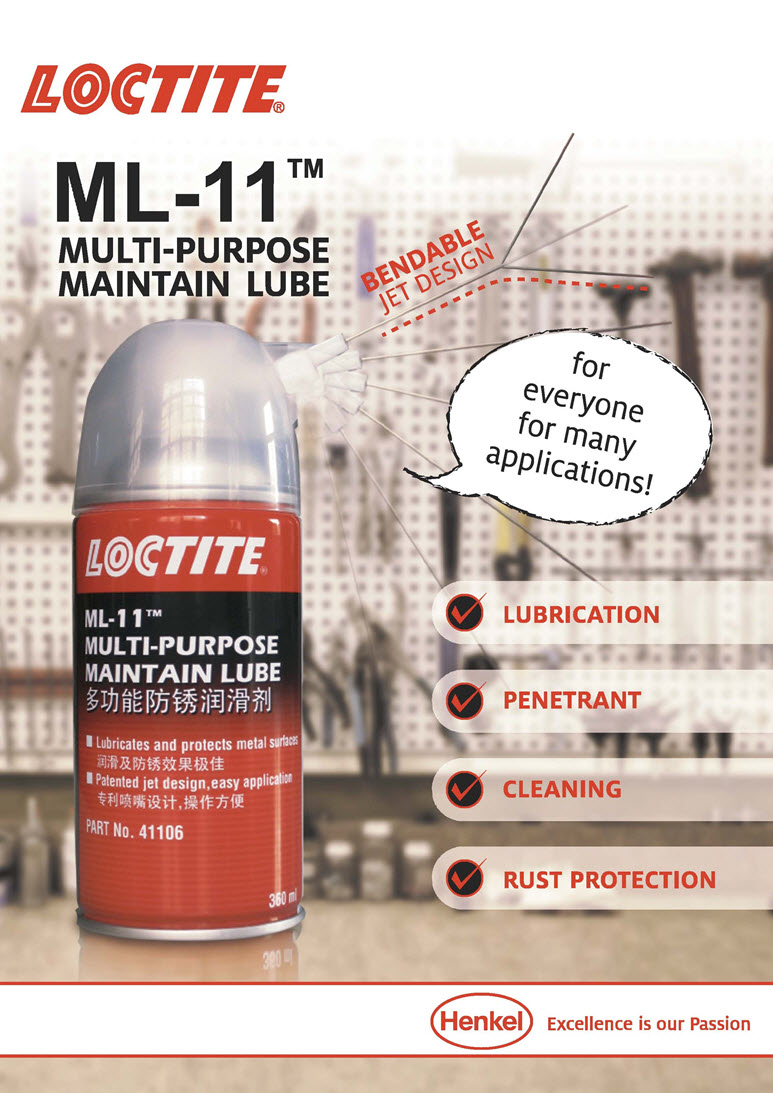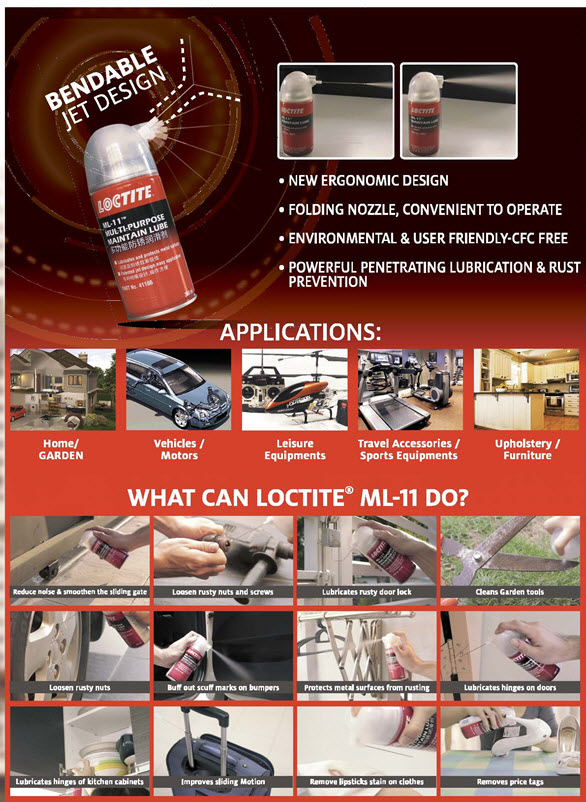 Reviews
No customer reviews for the moment.
Customers who bought this product also bought:
LOCTITE® 603 is designed for the bonding of cylindrical fitting parts, particularly where consistently clean surfaces cannot be assured.
Price
Rp327,470
Regular price
-35%
Rp503,800
LOCTITE® 495 is a general purpose cyanoacrylate instant adhesive.
Price
Rp74,360
Regular price
-35%
Rp114,400
LOCTITE 518 is a medium-strength, general purpose gasketing product with excellent contamination tolerance.
Price
Rp328,614
Regular price
-35%
Rp505,560
Price
Rp44,330
Regular price
-35%
Rp68,200
Masonry straight shank – rotary drills
Price
Rp15,730
Regular price
-35%
Rp24,200
Carbide-Tipped Hammer Drill Bits
For Drilling : Granite, Concrete, Stone
Price
Rp34,320
Regular price
-35%
Rp52,800
LOCTITE® 401 is designed for the assembly of difficult - to - bond materials which require uniform stress distribution and strong tension and/or shear strength.
Price
Rp107,250
Regular price
-35%
Rp165,000