Surprise Meltri 2022 Kumpulkan Poin nya dan Dapatkan Banyak Hadiah Menarik
Fast Delivery
Wide Coverage Delivery
Saving Cost
Best Product Price
Customer Service
62-21-55962870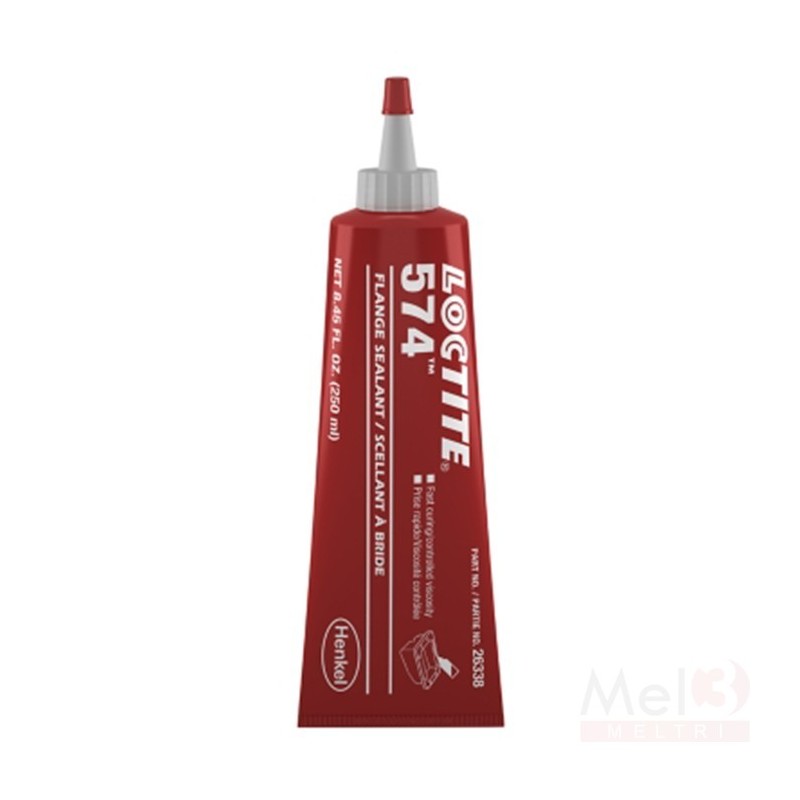  
LOCTITE 574 FAST CURE GASKET ELIMINATOR
LOCTITE® 574™ seals close fitting joints between rigid metal faces and flanges.  Provides resistance to low pressures immediately after assembly of flanges. Typically used as a form-in-place gasket on rigid flanged connections, e.g. gearbox and engine casings, etc. The thixotropic nature of LOCTITE® 574™ reduces the migration of liquid product after application to the substrate.

Security policy

Delivery policy

Return policy
PRODUCT DESCRIPTION
LOCTITE® 574™ provides the following product characteristics:
Technology
Acrylic
Chemical Type
Dimethacrylate ester
Appearance (uncured)
Orange paste
Fluorescence
Positive under UV light
Components
One component- requires no mixing
Viscosity
Thixotropic
Strength
Medium
Reviews
No customer reviews for the moment.