Kejutan Belanja Meltri 2021 Kumpulkan Poin nya dan Dapatkan Banyak Hadiah Menarik
Fast Delivery
Wide Coverage Delivery
Saving Cost
Best Product Price
Customer Service
62-21-55962870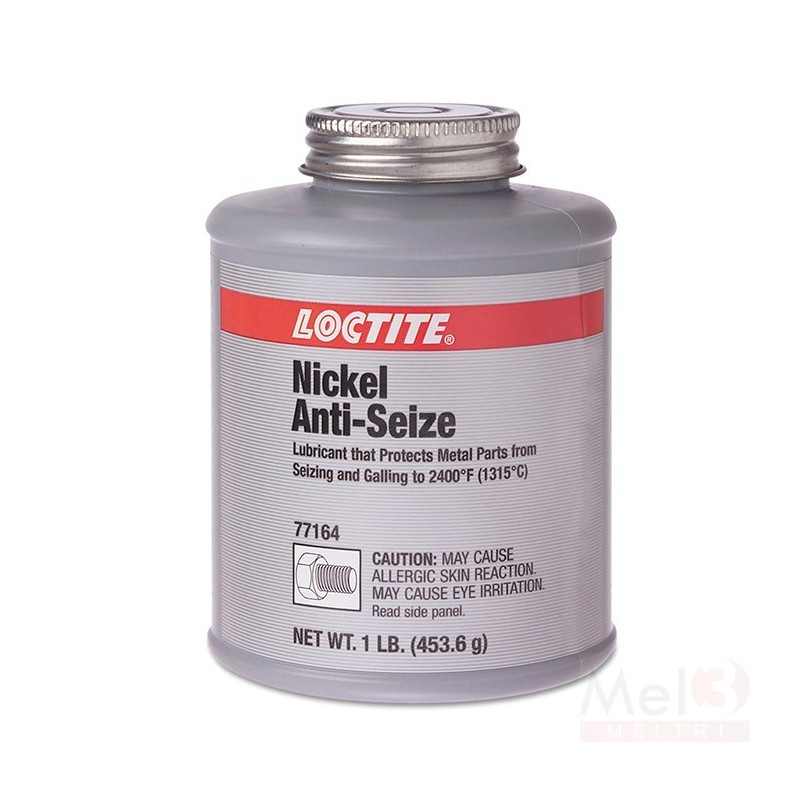  
LOCTITE 77164 NIKEL ANTI SEIZE 1 LB
LOCTITE® Nickel Anti-Seize Lubricant is a heavy duty, high temperature lubricant that resists galling and corrosion and reduces wear in heavy pressure applications. It contains tenacious metals, oils and graphite materials which cannot be burned away or removed by slow moving parts. This product withstands temperatures ranging from -65ºF to 1400ºF (-54ºC to 760ºC).
Security policy
Delivery policy
Return policy
PRODUCT FEATURES

· Exceptionally resistant to attack by acids, ammonia, acetylene and vinyl monomer.
· Prevents galling of parts, especially stainless steel up to 1400ºF, Nickel content stays intact up to 2400ºF.
· Allows easy disassembly of parts after exposure to corrosive or hot environments.
· Prevents corrosion.
· Reduces friction for tight assembling of stainless steel threads and press fits.
· Supports 5 times as much pressure without galling as the leading competitor.
· Provides long life for slow speed parts.
Reviews
No customer reviews for the moment.
Store Info
Stores
Address
:

Komplek Taman Palem Galaxy Blok L no 10

Jakarta, Jakarta 11730

Indonesia

Distance
:
Contact Details
:
021-55962870
Get Directions