Dapatkan harga special saat login menjadi customer MELTRI
Fast Delivery
Wide Coverage Delivery
Saving Cost
Best Product Price
Customer Service
62-21-55962870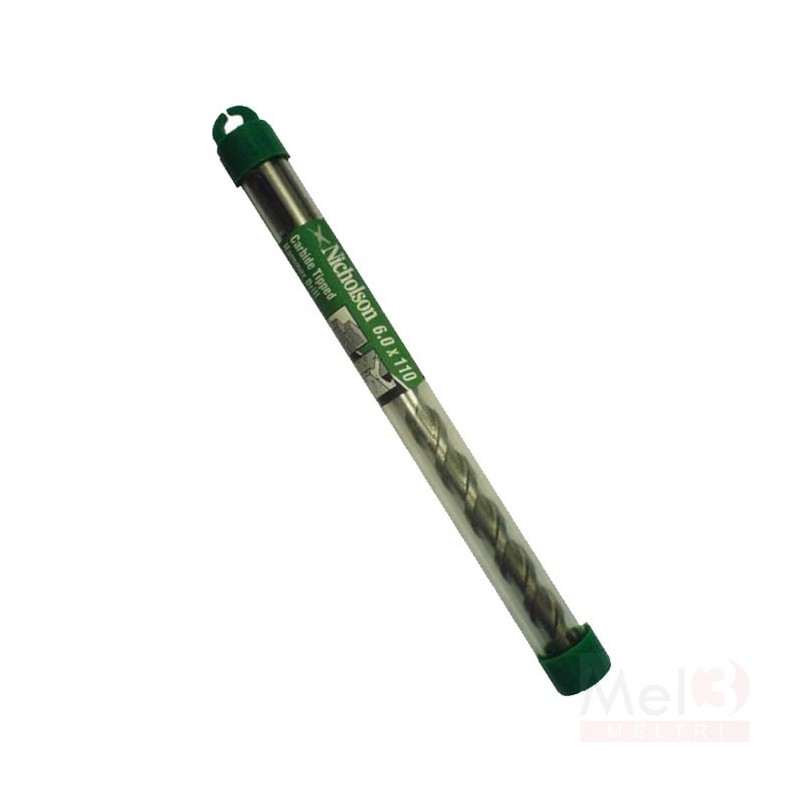  
Carbide Tipped Hammer Drill (SDS)

Security policy

Delivery policy

Return policy
Rotary hammer drill bits offer significant advantages and improvements in efficiency when used to drill hard materials that comes across in today's construction industry.
Recommended to be used in hammer drilling machines up to3 Kg.
Nicholson rotary hammer drill bits are offered in a wide variety of diameters, from 4mm up to 35mm, in lengths of 110mm up to 1,000mm.
All our hammer drill bits fits perfectly in to any rotary hammer that uses drill bits with SDSplus *shanks.
All surfaces of Nicholson drill bits are shot peened and double tempered in order to withstand a higher amount of abuse without breaking
Drill body made from the finest Chrome Vanadium Steel and hardened to approximately 50 - 53 HRC. This results in Nicholson  hammer drill bits being stronger when compared to the Chrome Nickel steel used in most other drill bits.
The flute design optimized for best performance / durability, and is void of fancy configurations which only increase the potential for breakage
Asymmetrical ground flute to ensure optimum removel of dust
Bronze brazing of the Tungsten Carbide Tip is done at 1,000 C, ensuring a perfect bond between drill bit body and the carbide tip. This is essential to withstand the continuous and powerful blows the bit is subjected to by the rotary hammer.
Diamond ground, high grade Tungsten Carbide tip characterized by optimum elasticity and wear resistance


For Drilling : Granite, Concrete, Stone
Reviews
No customer reviews for the moment.